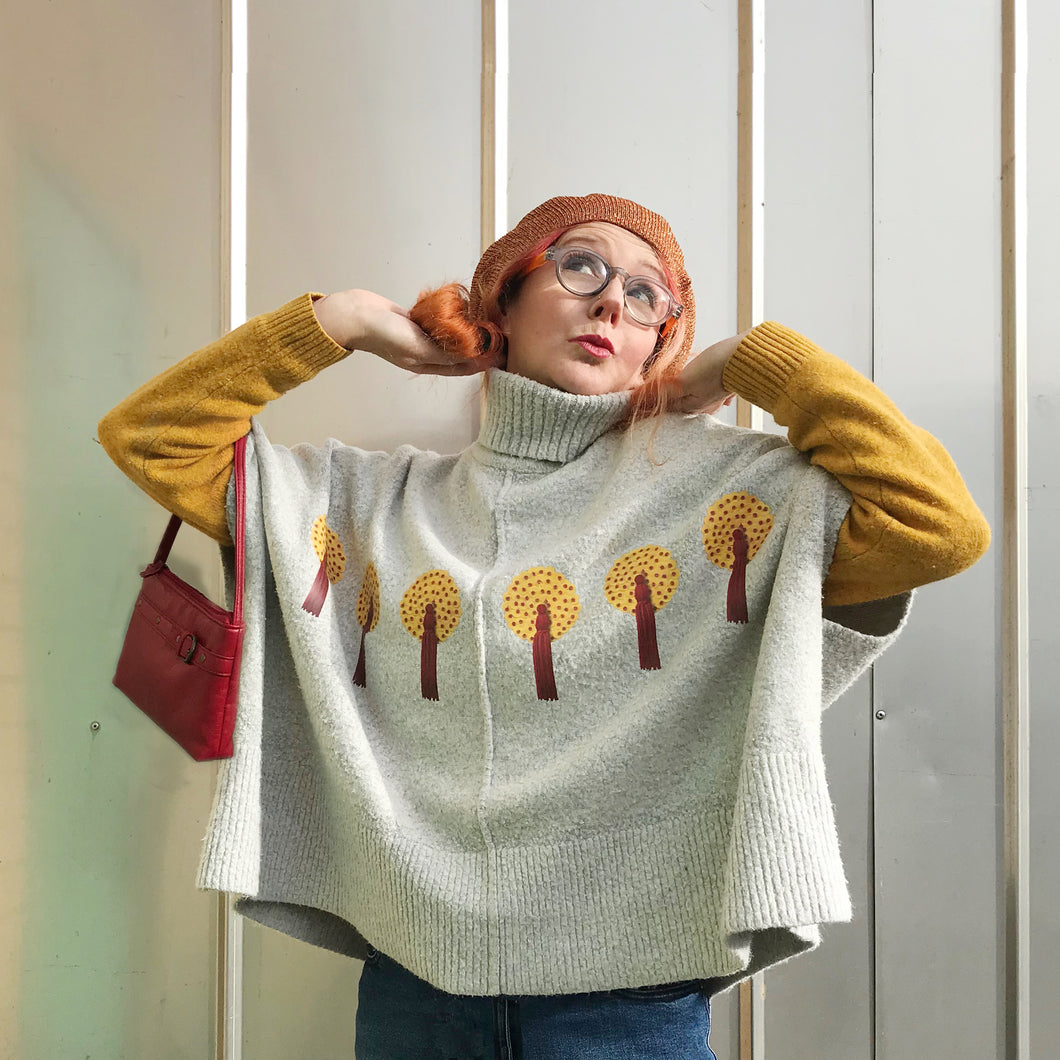 Six-Tit poncho
Regular price $98.00 Sale
A way to immediately increase sex appeal, but suggesting ownership of more than the customary number of tits allocated to human females.
A wide, warm polo necked poncho that fits easily over other jumpers to be used as an alternative jacket or snuggled up inside as a TV viewing wrap. In good condition, no stains or marks. It says size 10-12, but frankly it could be a size 22! 

The six nipple tassels are printed across the front and won't peel, crack, shrink, discolour or misbehave in any way.
if you want to be stared at....this is for you. Technically the sexiest shapeless jumper ever invented. And the only one in the world.
The price includes tracked next day delivery within the UK.
If you'd like this design printed onto an existing piece of clothing please contact me on suzi@twistedtwee.co.uk.