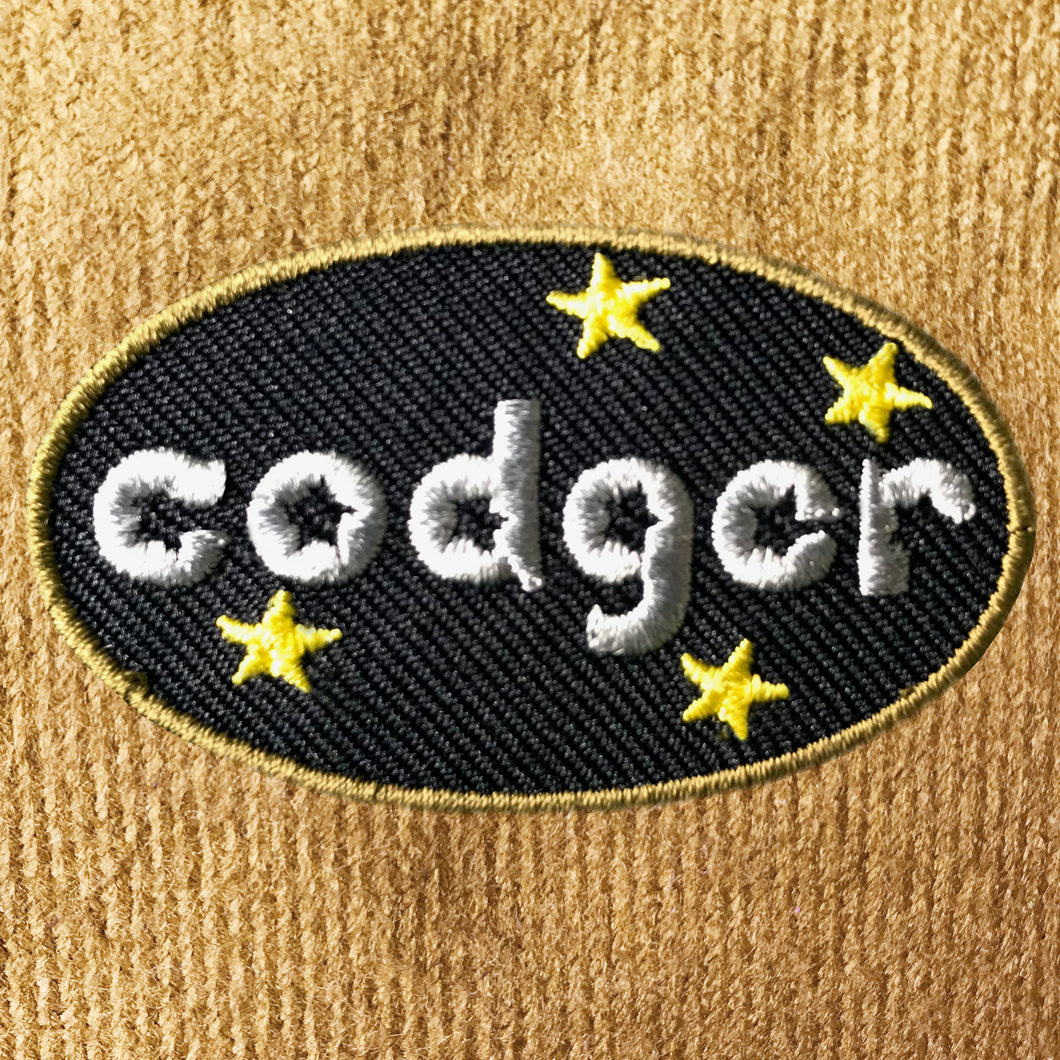 CODGER iron-on clothes patch from the Hag Range
Regular price $13.00 Sale
CODGER: For all those who want to celebrate their advancement and reclaim the pejorative words used to describe older men and women, here's a badge of honour.
Embroidered in London. 6cm across. Limited edition from Twisted Twee's Clothes Hospital. Easily to Iron on and enjoy.
We love to see your photos, so if you upload any images of this badge, please tag us @twistedtwee thank you.