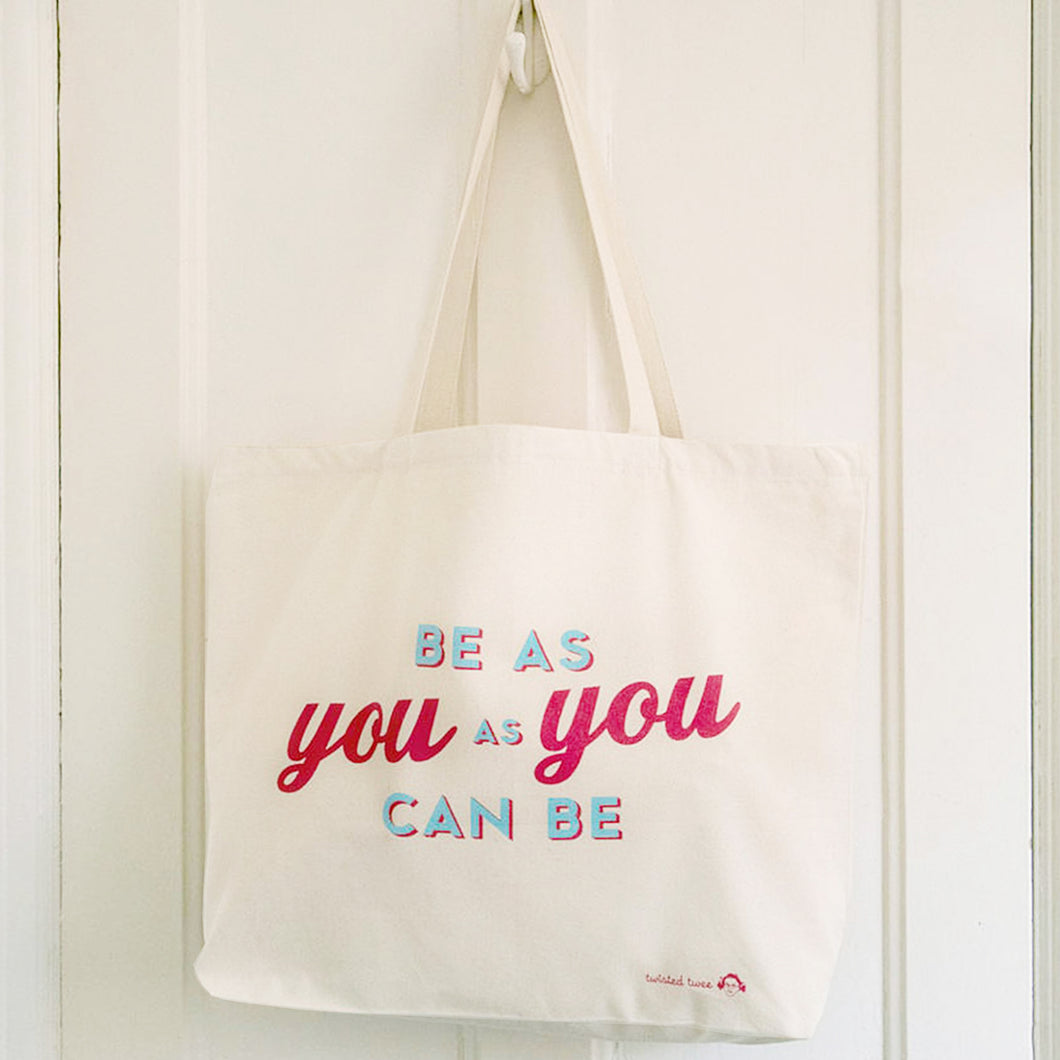 'Be As You As You Can Be' canvas shopping bag
Regular price $20.00 Sale
A motto for anyone who embraces their shortcomings and celebrates all that is true to them. A 'warts and all' mantra of self-awareness.
This charming canvas shopper is silk screen printed in bright, seaside colours inspired by ice cream signs and pier rock wrappings It's got a lovely wide gusset and will take a fair old shop load.
The 'Be You' bag measures 52cm x 38cm with a gusset of 12cm.
We love to see your photos, so if you upload images of this shopper, please tag us at #twistedtwee.