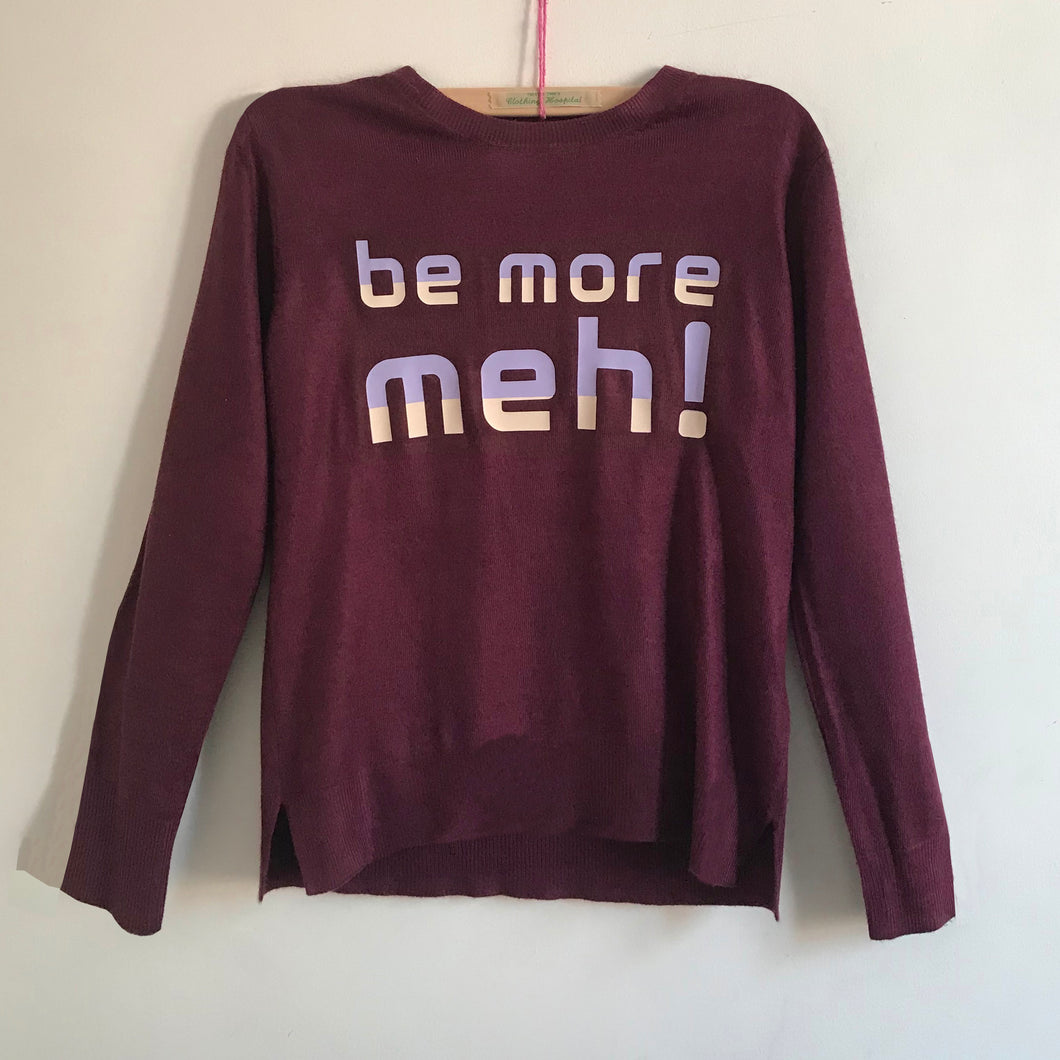 BE MORE MEH aubergine ladies jumper
Regular price $59.00 Sale
Most days now we are invited to feel outrage. Encouraged to tighten our beliefs and feel threatened by anyone with opposing them. Me More Meh is a reminder to take a breather from binary views and not allow other peoples' rants to ignite our own inflated sense of indignation. 

This pre-loved M&S acrylic jumper is hand-printed in lilac and cream and will survive countless washes. It's a generous UK size 12.

Like all Clothing Hospital re-purposed clothes this is a one off hand finished garment.
WE CAN PRINT THIS DESIGN ONTO YOUR OWN CLOTHES
We also offer the option of up-cycling your existing clothing. Just send us items you already own and let us give them a refresh with this design. We can print onto tops, skirts, trousers  jumpers, leggings and scarves providing they are predominantly cotton and the fabric is fairly smooth.
The price will be £40 including special delivery return postage.
So if you have a much loved but bedraggled fave, why not let our Clothing Hospital rejuvenate it and make it splendid again. Please just email suzi@twistedtwee.co.uk.