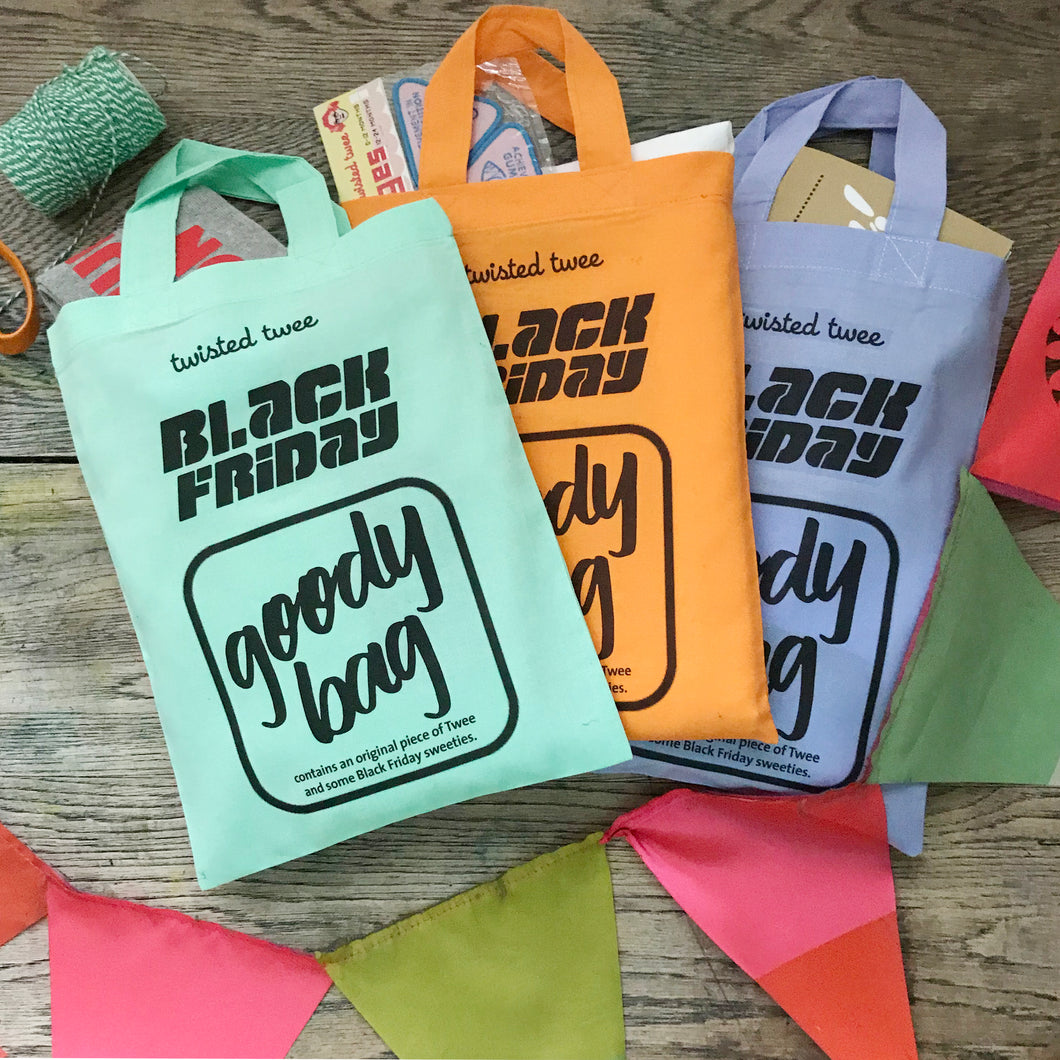 Black Friday Goody Bags
I can't flog you a fridge or discount you a dining table. I'm not a multi-national, more a multi-irrational. But this weekend I'd be happy to pop a Twisted Twee Goody Bag in with each order. It will contain an original piece of Twee - pillowcase sets, t shirts, mugs, bunting, daft socks and so on that has a retail price of £15 - £35. Completely free.
If you don't want to purchase anything else, and just want a Black Friday souvenir bag or two, you can pick a few up here for just a fiver, including postage.
Just to remind you that there is 20% off all products on the site with Christmas code HOHOHO - that's all products except this one!
And if you want something else for free, I'll throw in a compliment too.