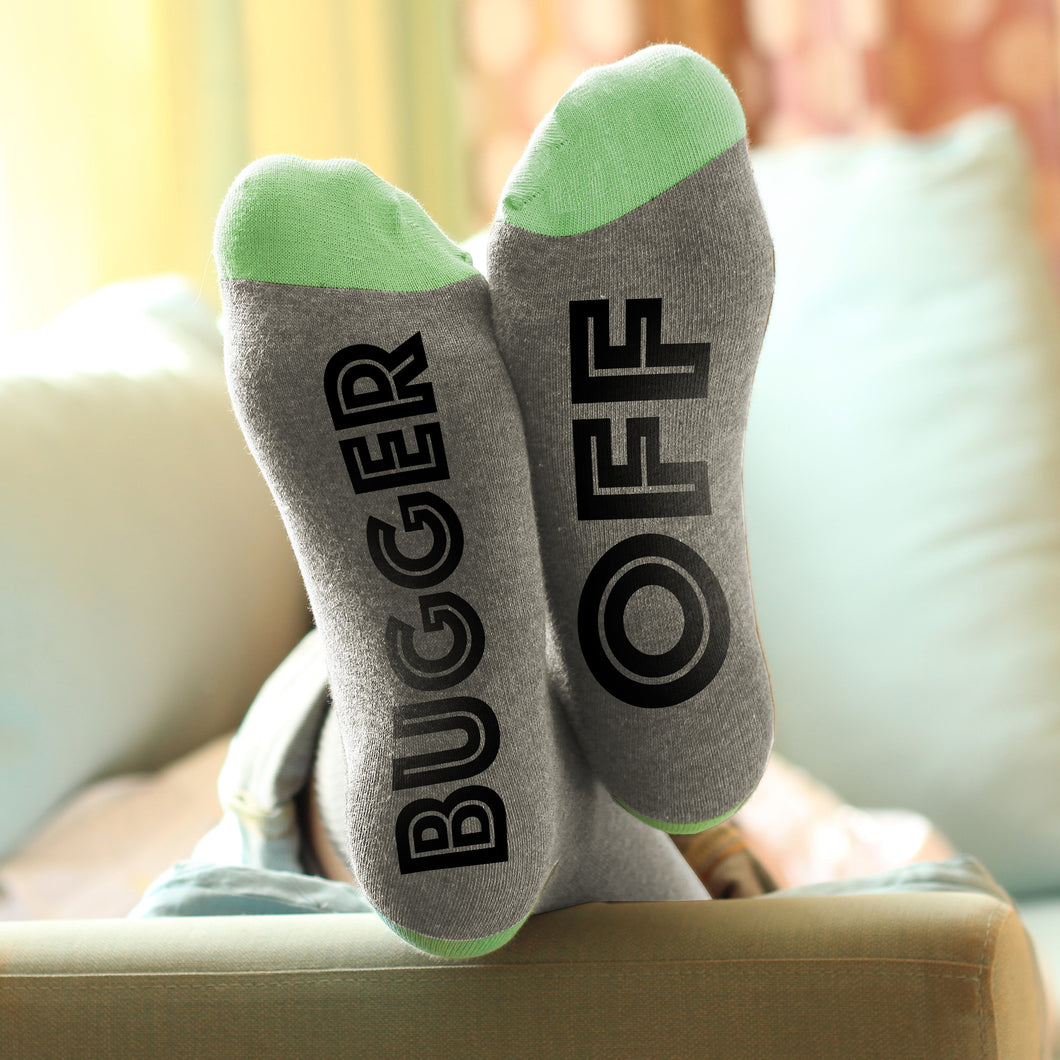 Bugger Off 'Feet Up' socks
Regular price $30.00 Sale
Bugger Off printed socks for men and ladies - revealed when the wearer sticks their feet up.
Why waste time speaking when you can use your feet to get the message across. Printed in elegant black flock onto grey socks with aqua toes and heels.
These socks are packaged with a smart topper with space to write a message, making them the ideal personalised present.
The socks are 80% cotton - to stop them getting pongy, 18% polyamide - to stop them catching fire easily and 2% elastane - to stop them losing shape.
One flexible size fits show size 5 to 11.
We love to see your photos so if you upload images of these socks, please tag us #twistedtwee, thanks