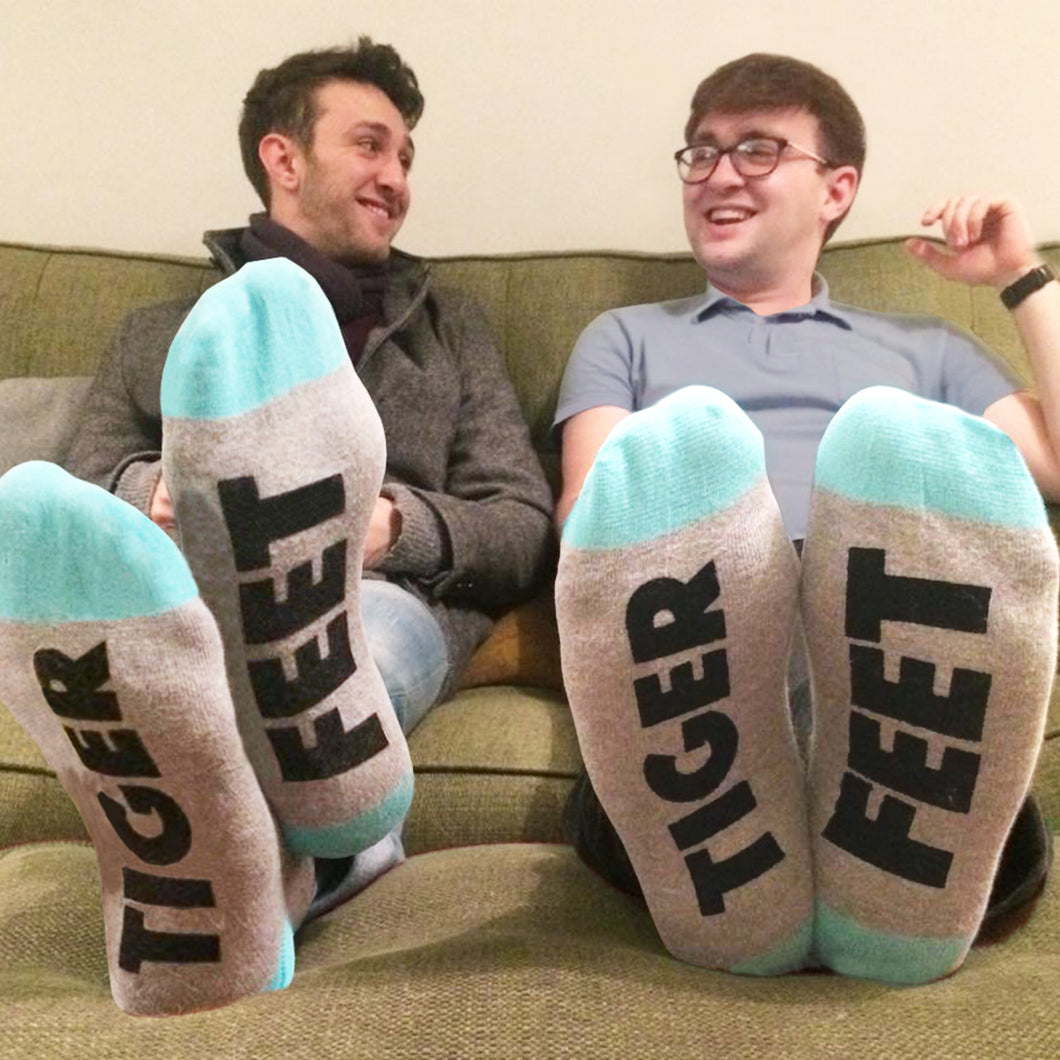 'Tiger Feet' socks for toe-tapping groovers
Regular price $30.00 Sale
Tiger Feet socks as modelled by two of my heroes. (They know why.) For those with natural rhythm, who dance to the beat of their own hearts. All money made from the sale of these socks will go to the Peace Hospice Trust.
We also make these socks for children in one size age 3-7. They are a lovely dove grey with aqua coloured toes and heels to add some swazz. (The socks, not the children.)
The type on the socks is black and printed in flock.
We offer gift messages on request at no extra charge.
The socks are 80% cotton - to stop them getting pongy, 18% polyamide - to stop them catching fire easily and 2% elastane - to stop them losing shape.
We love to see your photos so if you download images of these socks, please remember to tag us @twistedtwee.