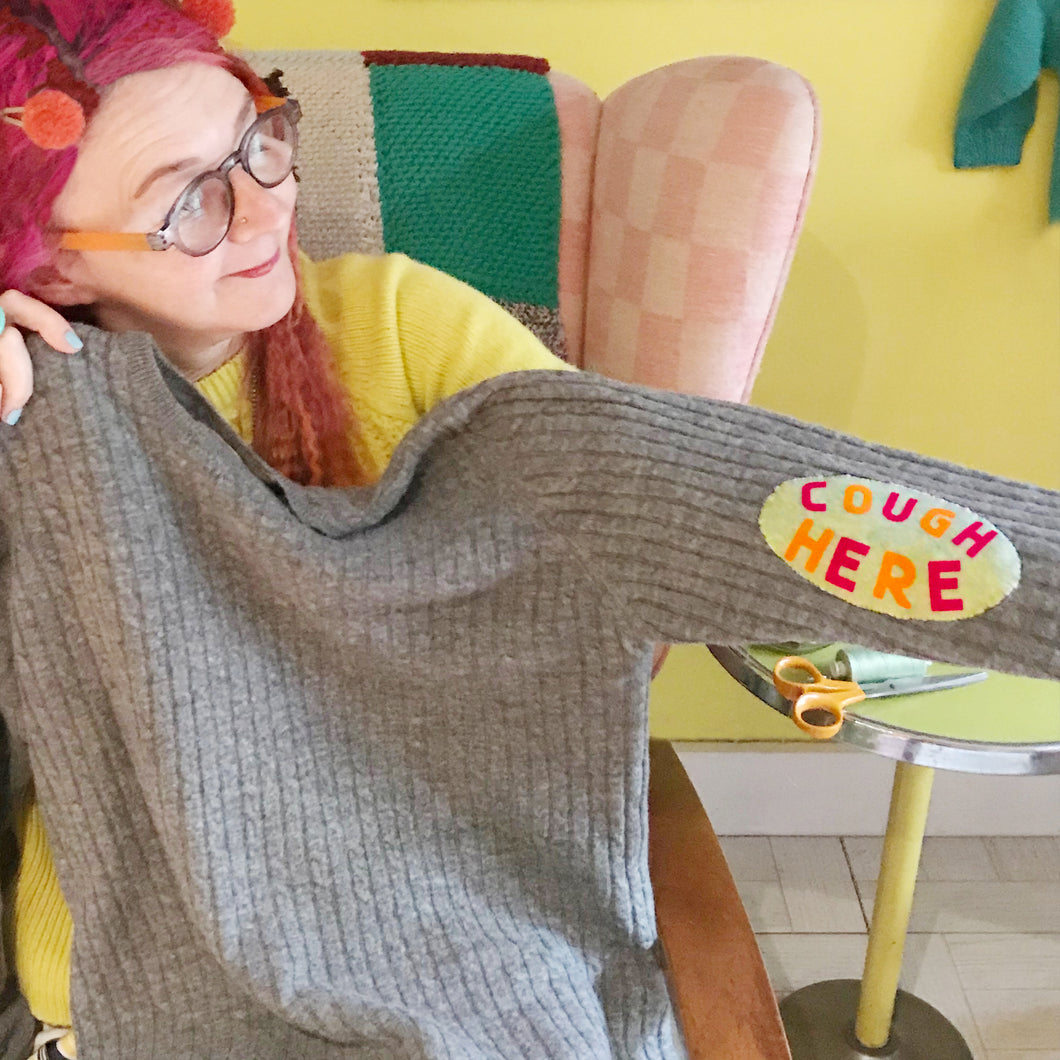 cough here clothes patch - corona souvenir
Regular price $16.00 Sale
Here's a nice little memento of the most lethal and destructive global catastrophe to hit the world in a hundred years.
Comes in a range of colours, I just can't really tell you what they are yet, because it depends on which of my daughter's clothes I can cut up.
But it will look lovely and be a gentle reminder to those who still may not have got the message. (By 'gentle' I mean blunt as a rock.)
It will not be backed with glue though, so will have to be sewn on. 
14cm x 8cm