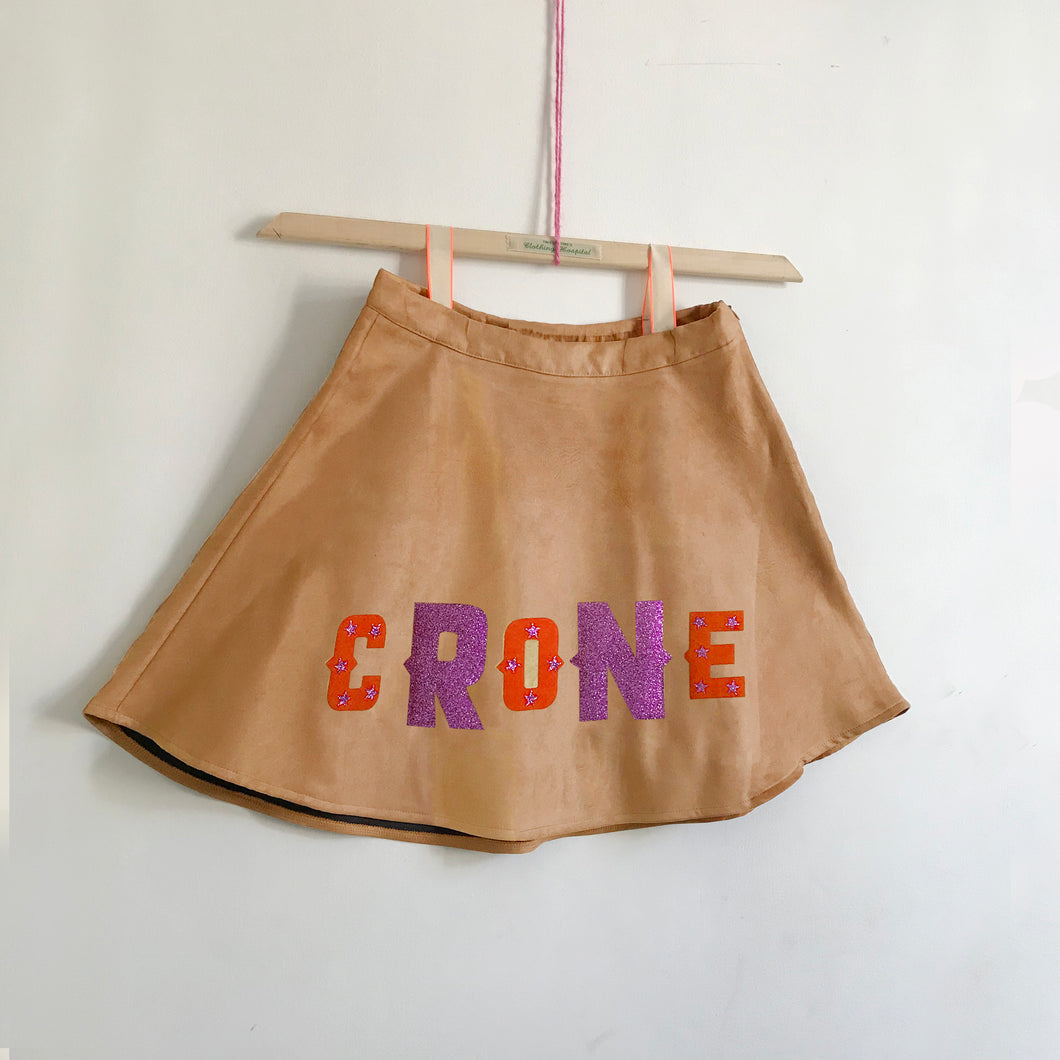 CRONE up-cycled faux suede thigh length full skirt
Regular price $52.00 Sale
Fully lined, second hand, thigh length, full skirt in good condition. Originally from Just Look. Side 10.

The word Crone is printed in sparkling flock-finished red and purple fabrics which are durable and will survive countless washes. It is surrounded by bright pink flock stars.

Like all Clothing Hospital re-purposed clothes this is a one off hand finished garment.
WE CAN PRINT THIS DESIGN ONTO YOUR OWN CLOTHES
We also offer the option of up-cycling your existing clothing. Just send us items you already own and let us give them a refresh with this design. We can print onto tops, skirts, trousers  jumpers, leggings and scarves providing they are predominantly cotton and the fabric is fairly smooth.
The price will be £40 including special delivery return postage.
So if you have a much loved but bedraggled fave, why not let our Clothing Hospital rejuvenate it and make it splendid again. Please just email suzi@twistedtwee.co.uk.