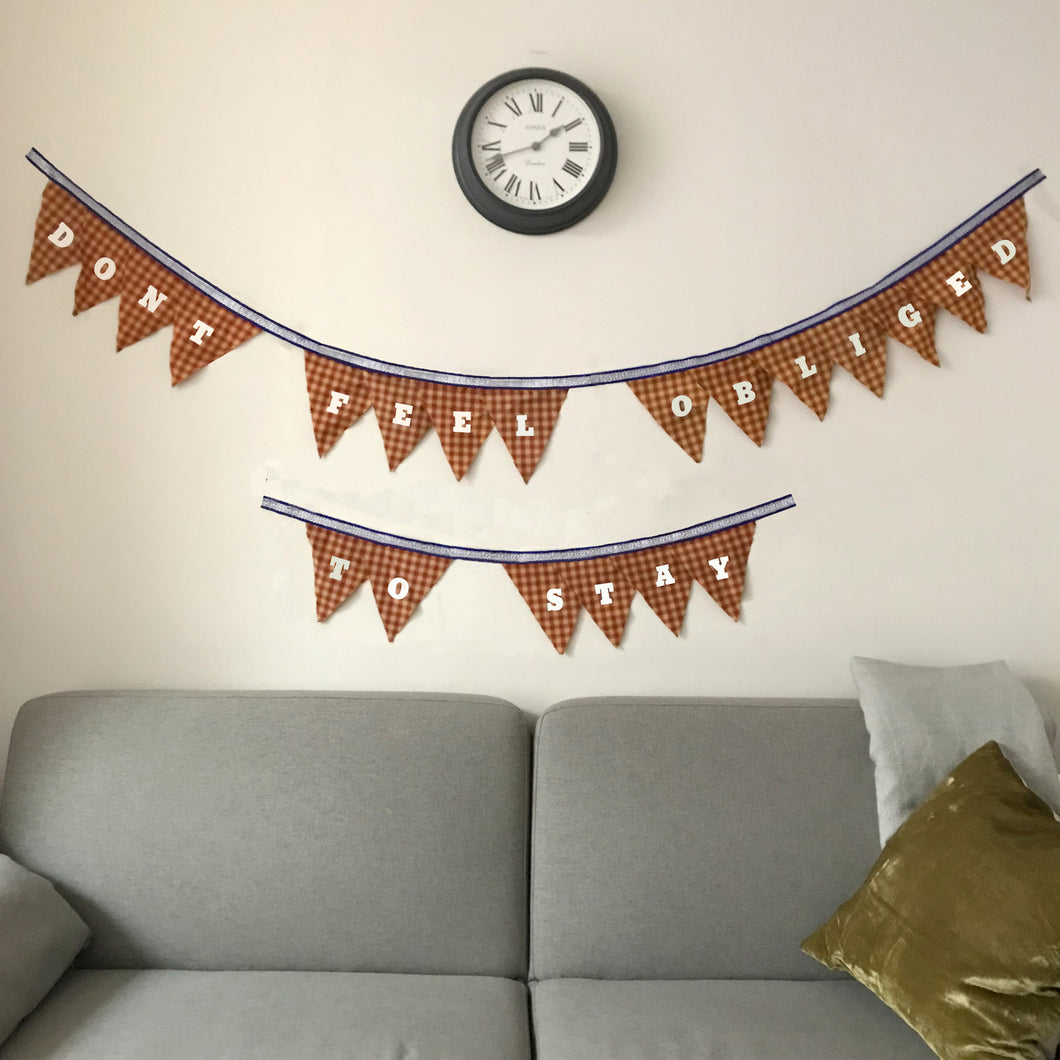 Festoon of Gloom 'Dont Fell Obliged to Stay' festive garland
Regular price $58.00 Sale
Don't Feel Obliged to Stay' bunting jubilantly nudges unwanted guests towards the exit.
Designed to spread festive discord and unease.
Hand cut and printed by the artist as a limited edition. As this bunting is made from remnants and offcuts, the materials will vary. Please specify a colour scheme if you have a preference. Packed in a gold see-through envelope.
The length of the bunting is approximately 5.5 metres of stinging hostility I had to cut it to fit it in the images, but it arrives in one long thread.
We love seeing your photos so if you post images of this, please remember to tag us @twistedtwee, thank you x