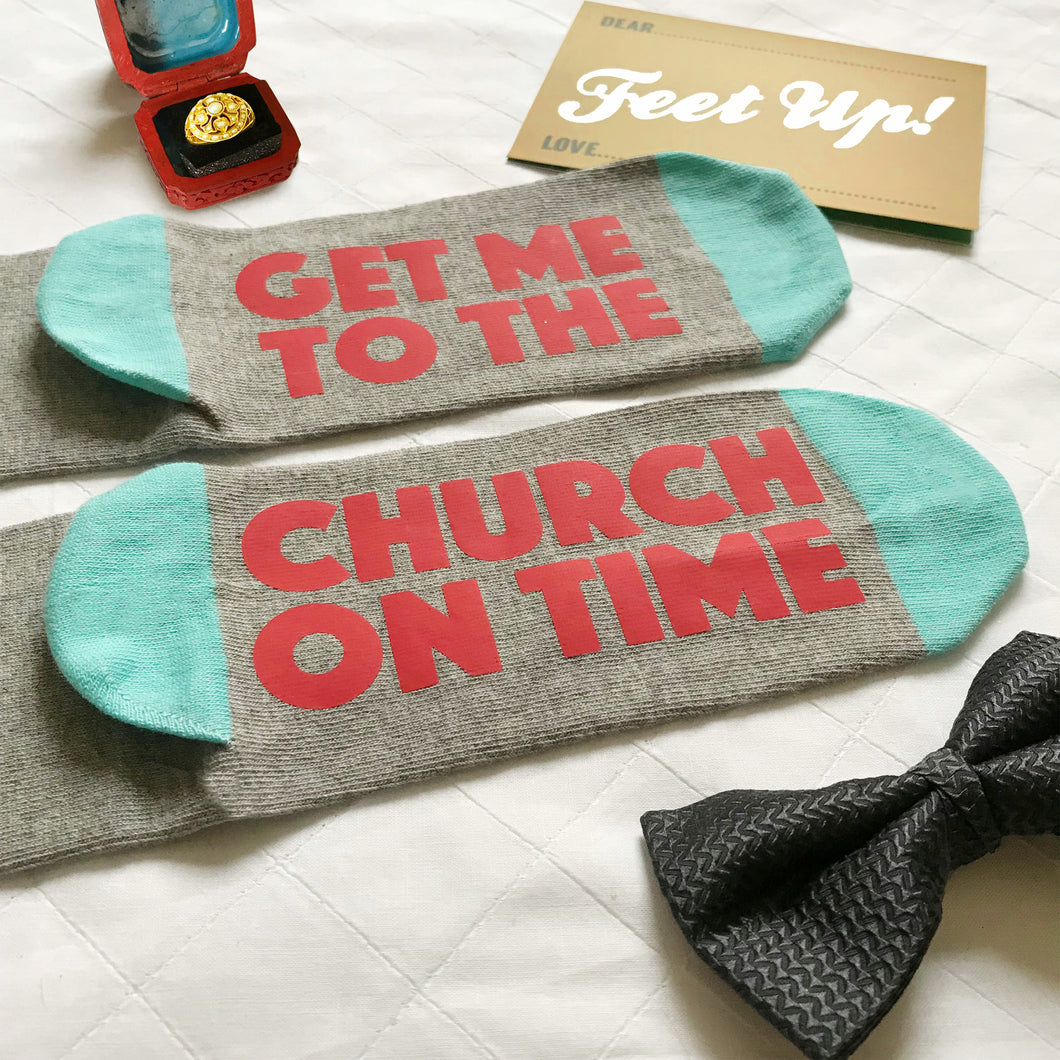 Groom's Stag Night wedding socks for the big day
Regular price $30.00 Sale
If you think it's possible that you'll need to scrape a groom from a night club floor or disentangle him from a bush, you might want to put him in these to help focus the mind.
The socks are a lovely dove grey with aqua coloured toes and heels to add some swazz. 
The type on the socks is red and printed in flock.
We offer gift messages on request at no extra charge.
The socks are 80% cotton - to stop them getting pongy, 18% polyamide - to stop them catching fire easily and 2% elastane - to stop them losing shape.
We love to see your photos so if you download images of these socks, please remember to tag us @twistedtwee.