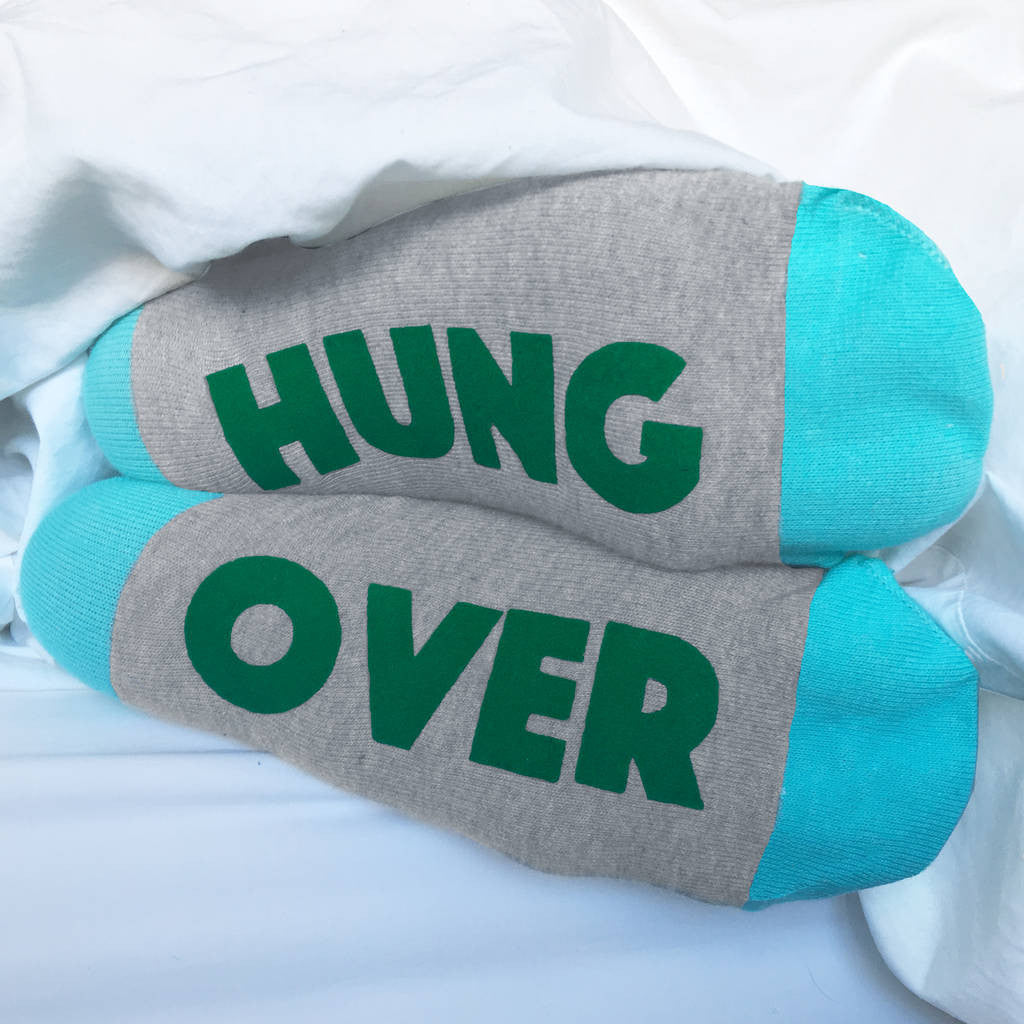 Hung Over funny message 'Feet Up' socks
Regular price $30.00 Sale
If you're giving someone a bottle to celebrate, why not add these socks as a nod to the grimness of the morning after.
They may gain a few minutes peace and sympathy with these hanging off the end of the bed. Feet Up socks come with a gold topper with room to write a message making these a perfect personal gift.
They are printed in fabulous green flock onto dove grey socks with aqua toes and heels.
The socks are 80% cotton - to stop them getting pongy, 18% polyamide - to stop them catching fire easily and 2% elastane - to stop them losing shape.
One flexible, versatile size to fit adult 5-10 feet.
We love seeing your photos, so if you upload images of our socks please tag us #twistedtwee, thanks x