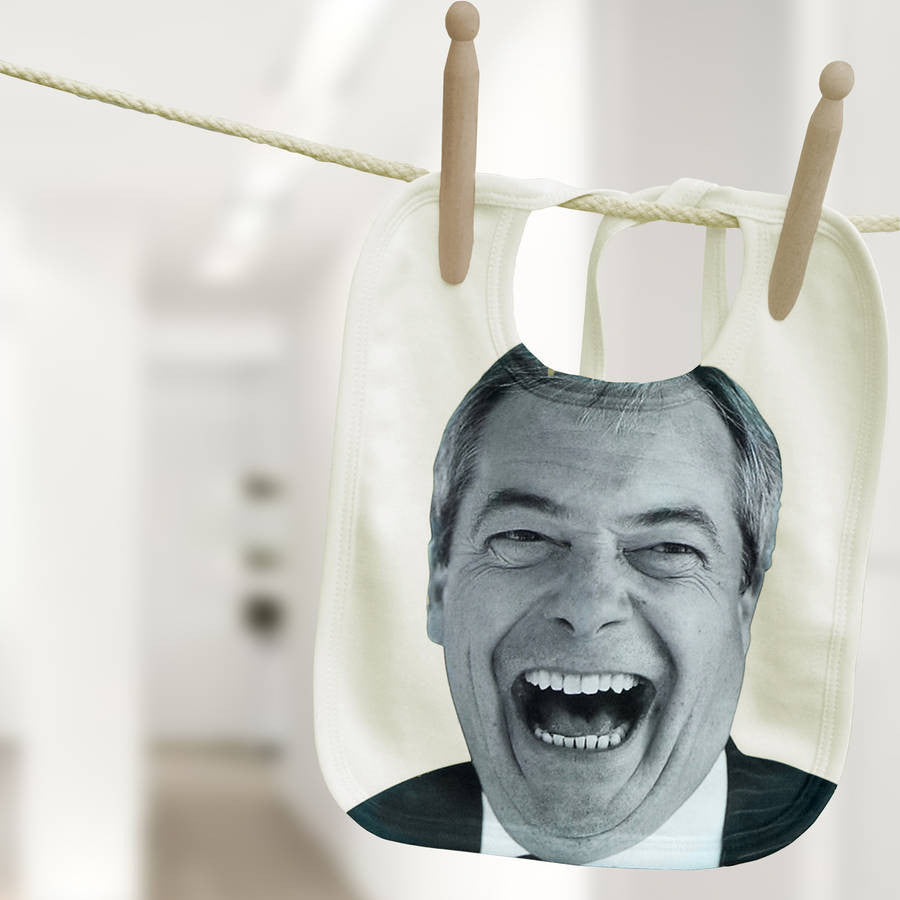 Nigel Farage political baby bib
Regular price $20.00 Sale
Dribble v drivel.
Add a bit more egg to this guy's face. Think of it as a dietary dartboard. You're bound to get a free drink if your nippy wears this down the pub.
Made from 100% soft organic cotton and printed cunningly to be whip clean so they last a nice long time and won't peel, crack, fade or misbehave in any way. One to pass down though the generations!
We are happy to hand- write gift notes on request.
25cm x 25cm
We love seeing your photos so if you post an image of this bib please tag us at #twistedtwee.