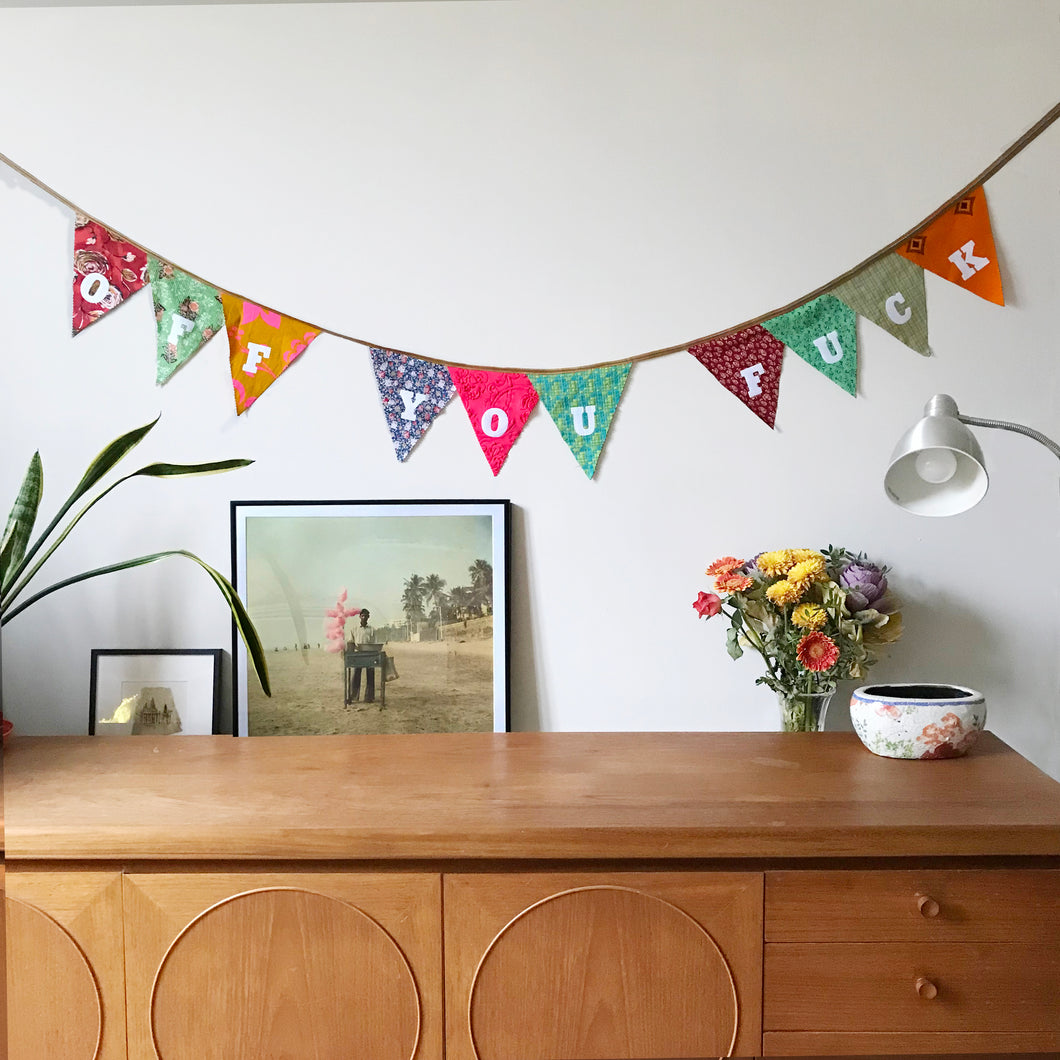 'Off You Fuck' Festoon of Gloom garland
Regular price $45.00 Sale
'Off You Fuck' bunting jubilantly directs guests back out the way they came in.
A belter for turgid office leaving parties or family members outstaying their welcome. 
Designed to spread cheery discord.
Hand cut and printed by the artist as a limited edition. As this bunting is made from remnants and offcuts, the materials will vary. Please specify a colour scheme if you have a preference. Packed in a gold see-through envelope.
The length of the bunting is approximately 3 metres of stinging hostility.
We love seeing your photos so if you post images of this, please remember to tag us @twistedtwee, thank you x