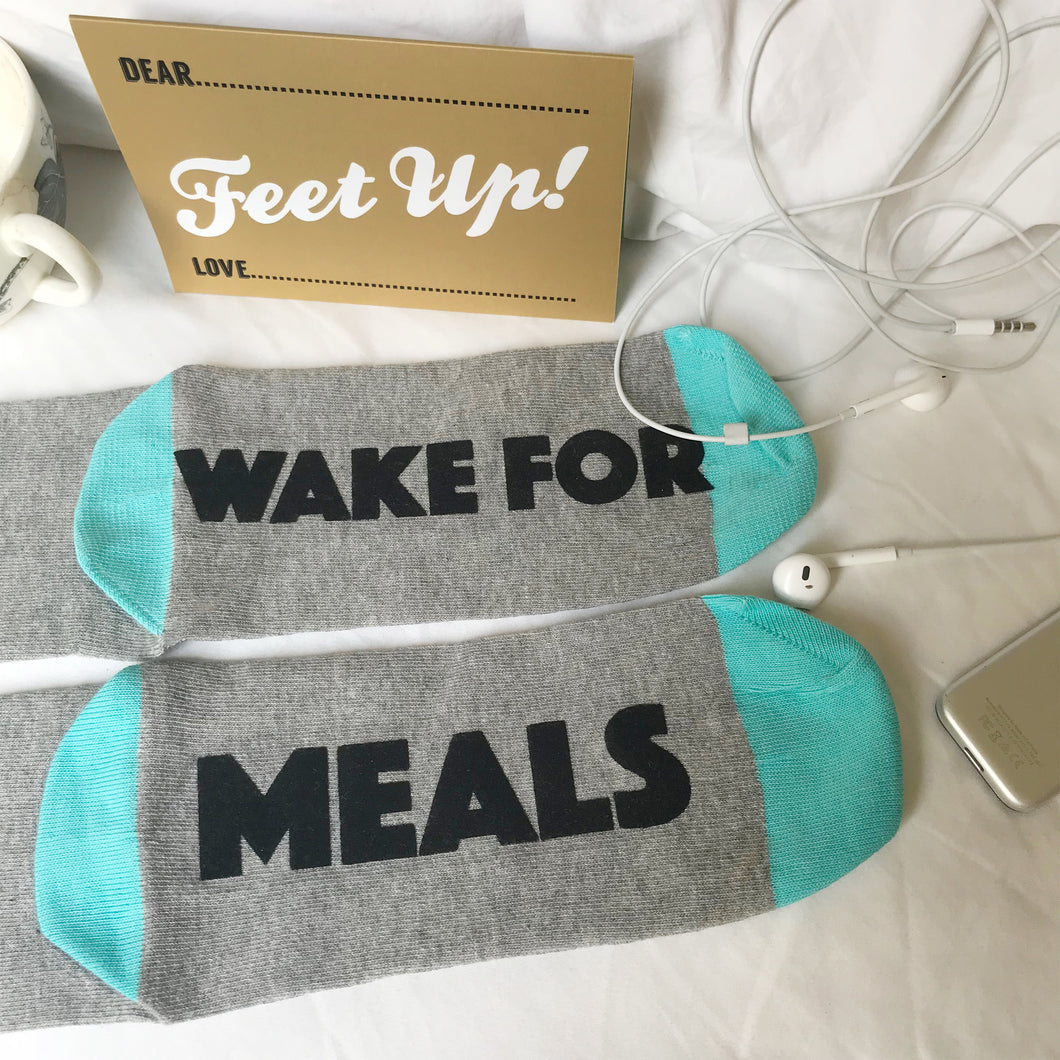 'Please Wake for Meals' overload socks
Regular price $30.00 Sale
Made for family members who - already comatose from excessive eating - have to be shaken awake to imbibe more food. 
Or teenagers.
The socks are a lovely dove grey with aqua coloured toes and heels to add some swazz. 
The type on the socks is black and printed in flock.
We offer gift messages on request at no extra charge.
The socks are 80% cotton - to stop them getting pongy, 18% polyamide - to stop them catching fire easily and 2% elastane - to stop them losing shape.
We love to see your photos so if you download images of these socks, please remember to tag us @twistedtwee.