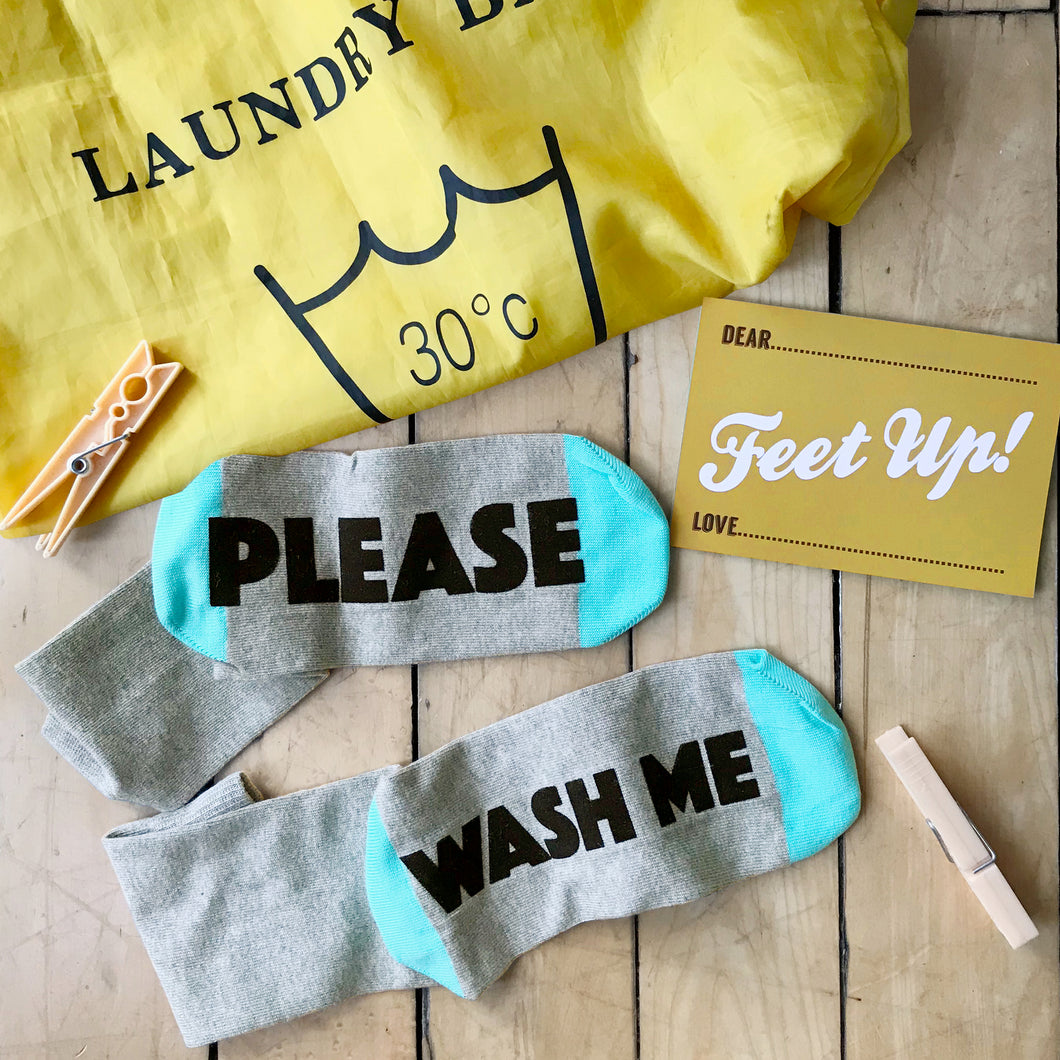 'Please Wash Me' student socks
Regular price $30.00 Sale
My daughter never fails to inspire me. Is she the only teen who can work every bit of tech except the washing machine? 
I packed her off to college with these in the hope they would jog her memory, but of course she lost one. 'Wash Me' is somewhere in Winchester. 'Please' is still stuck to her foot, paired with a Daffy Duck sock. Hopeless.
The socks are a lovely dove grey with aqua coloured toes and heels to add some swazz. 
The type on the socks is black and printed in flock.
We offer gift messages on request at no extra charge.
The socks are 80% cotton - to stop them getting pongy, 18% polyamide - to stop them catching fire easily and 2% elastane - to stop them losing shape.
We love to see your photos so if you download images of these socks, please remember to tag us @twistedtwee.