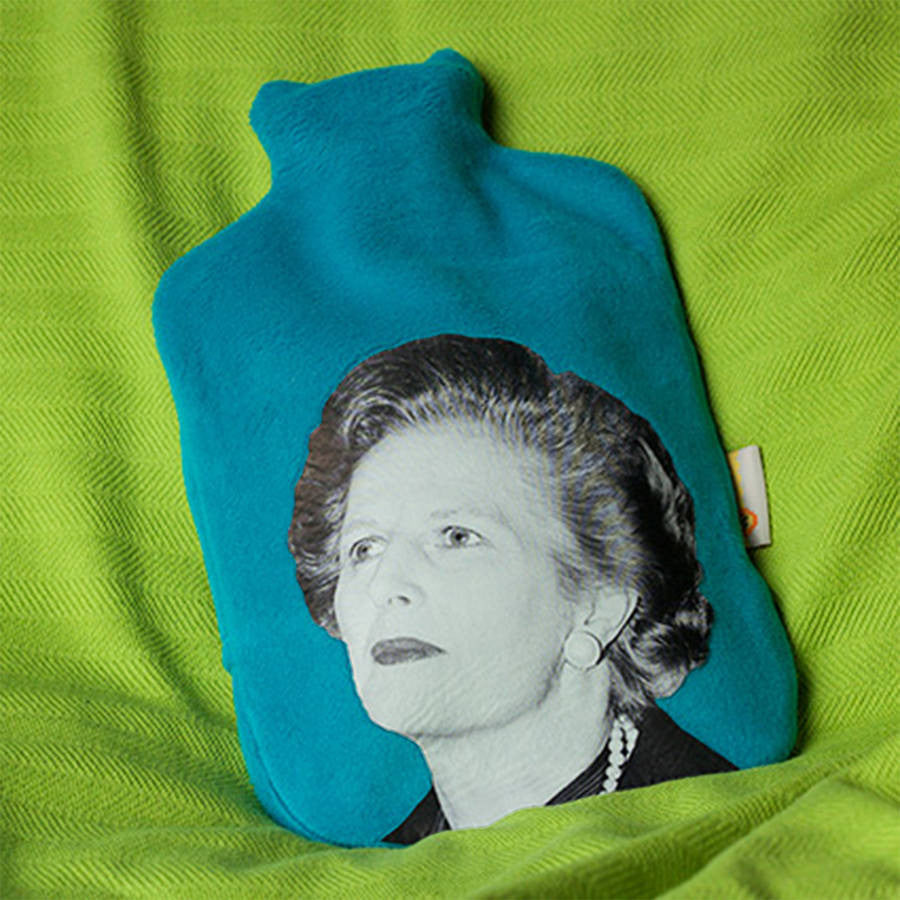 Political Hottie - Thatcher hot water bottle
Regular price $35.00 Sale
Tuck up with a Tory. Margaret can lend an air of statesmanlike authority to your soft furnishings. An effective guard against hanky panky when propped on your pillow.
You could travel the world for many years and never find anything else remotely like this. Quite a conversation starter and a gift that won't be easily forgotten.
The cover is made from soft fluffy fleece in a range of colours, and the prints contain a little Lycra for stretchiness - helpful for when you have to jam the bottle into the cover.
Hot water bottles are available for an extra £8.
35cm x 22cm
We love seeing your photos so if you upload an image of this water bottle please tag us #twistedtwee.