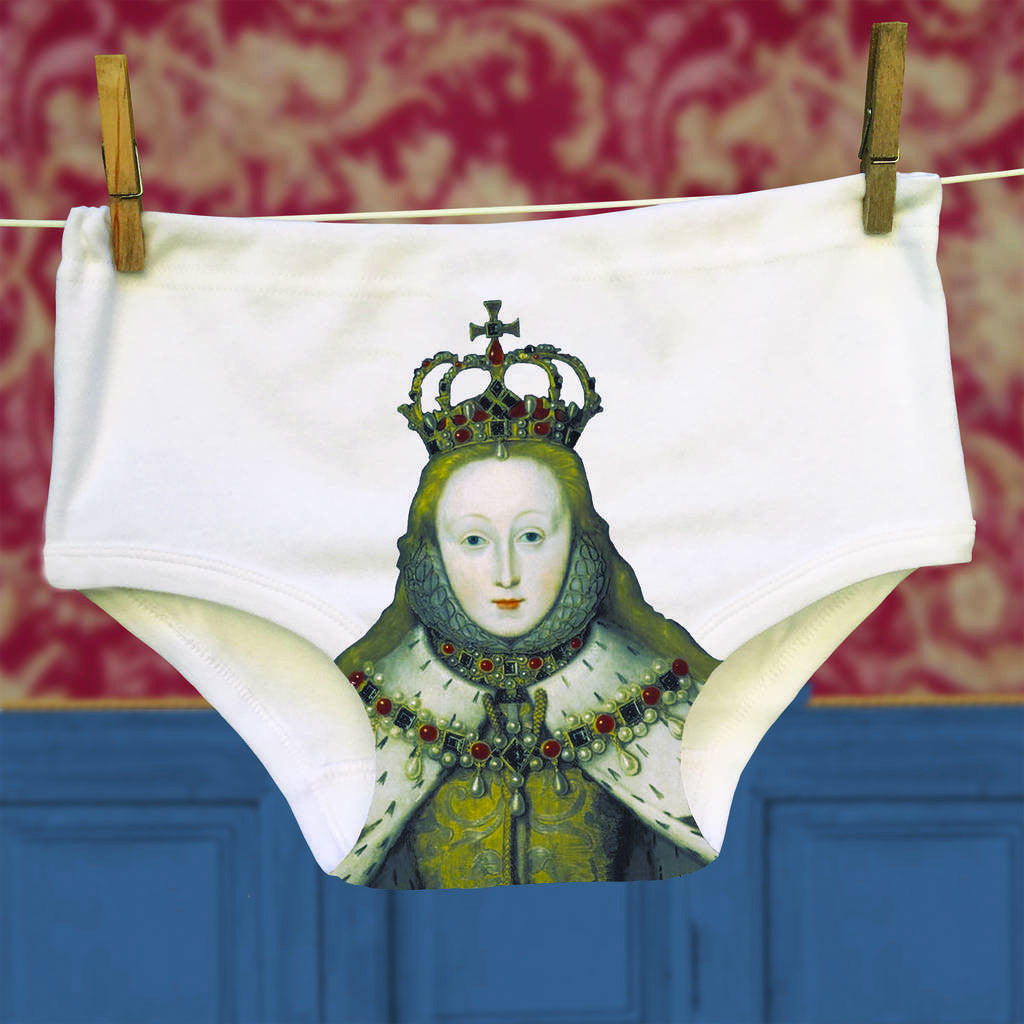 Queen Elizabeth Portrait Pants for men and women
Regular price $29.00 Sale
Knickers for overbearing wives and those drawn towards beautiful, infamous queens.
These pants have the blessing of the National Portrait Gallery where the original hangs. They are sold at both Hampton Court Palace and the Tower of London.
The print is luminescent and extremely durable, staying dazzling for hundreds of washes. This naughty monarch adorns Y fronts for men and gym knickers for woman. All 100% smooth soft cotton.
We will happily write gift messages on request at no extra cost to make this a perfect, personal present
Please note that we print Anne on the back of men's Y fronts and the front of ladies knickers unless you request otherwise.
We love seeing your photos so if you post an image of these pants please tag us #twistedtwee.