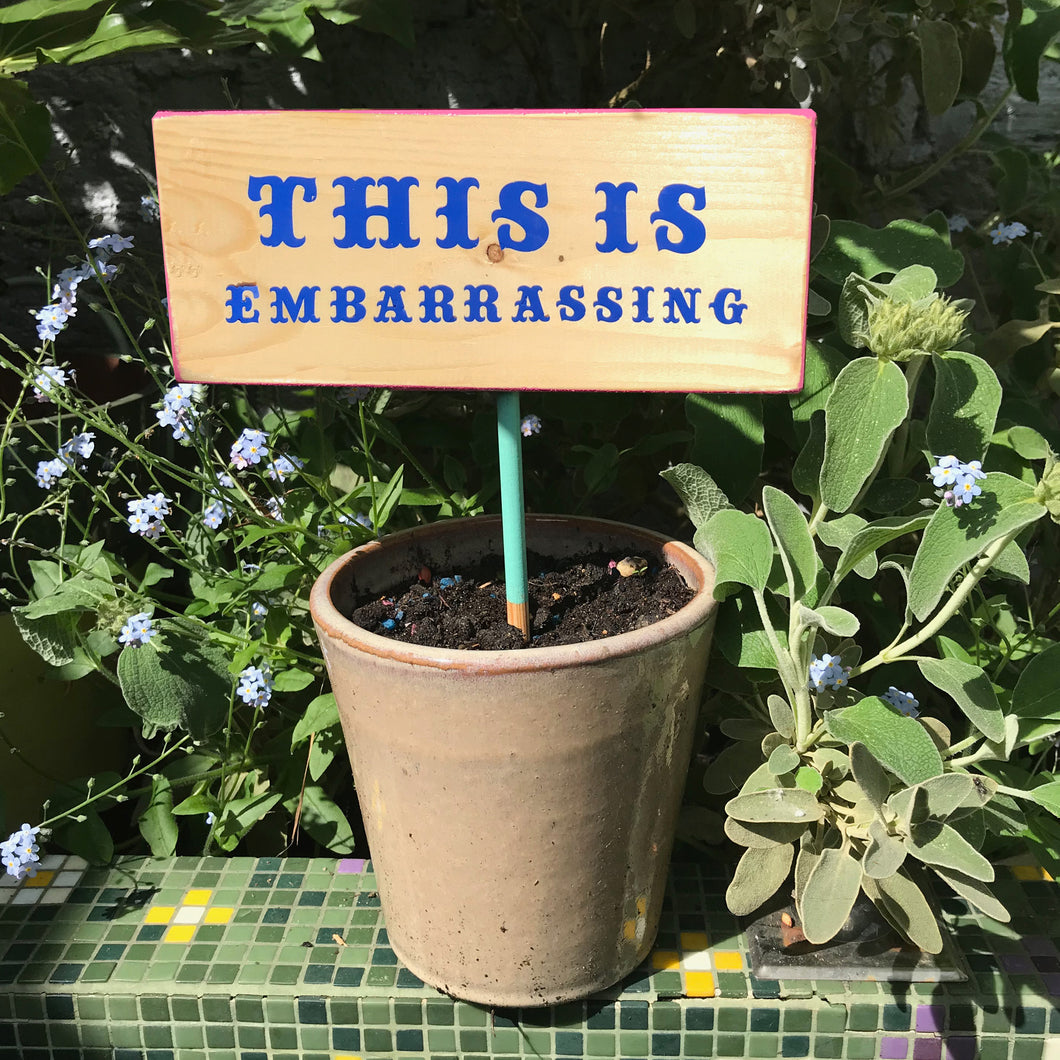 'This is embarrassing' plant sign
Regular price $26.00 Sale
Choose from one of four Signs of Frustration here, or if you have something you've been meaning to say to your plants, that can be arranged at no extra cost. 
Hand-made wooden sign with painted edges and dip died stick. 
Measures 22cm x 9cm x 2cm and stands 27cm tall with it's stock. Adds colour to a pot that has been betrayed by nature.