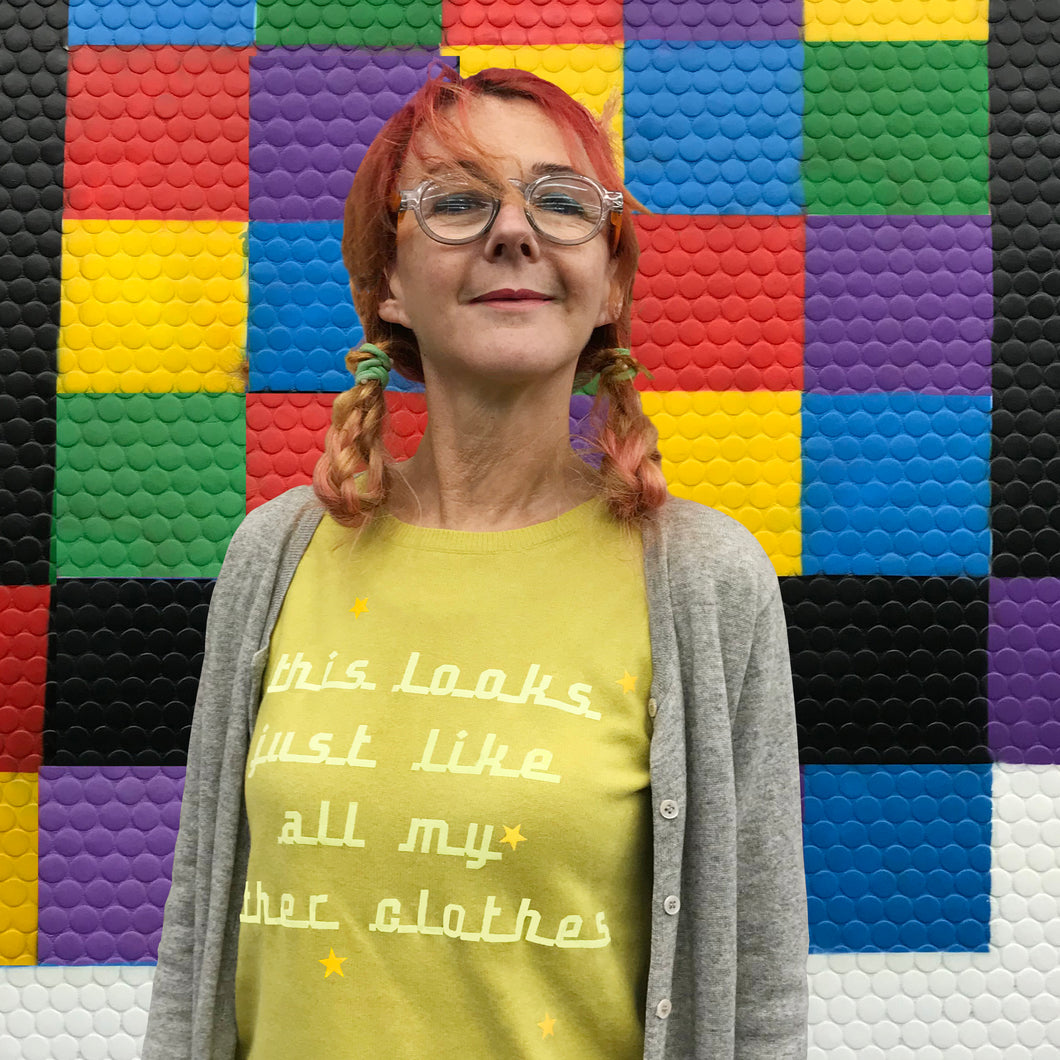 This looks just like all my other clothes
Regular price $84.00 Sale
After rather cruelly printing this statement for a friend with a penchant for smock dresses, I shrewdly realised that 65% of my wardrobe consists of green, nearly green or 'wannabe' green tops. So I swigged a taste of my own medicine. 
It's a splendid long sleeved cashmere jumper, size 10-12. 
If you would like this statement applied to your own garb as you've fallen into a similar trap of hitting on something that suited you in 1989 and have been wearing versions of it ever since, please fling it my way and I'll proclaim it in flock type of your chosen colour.