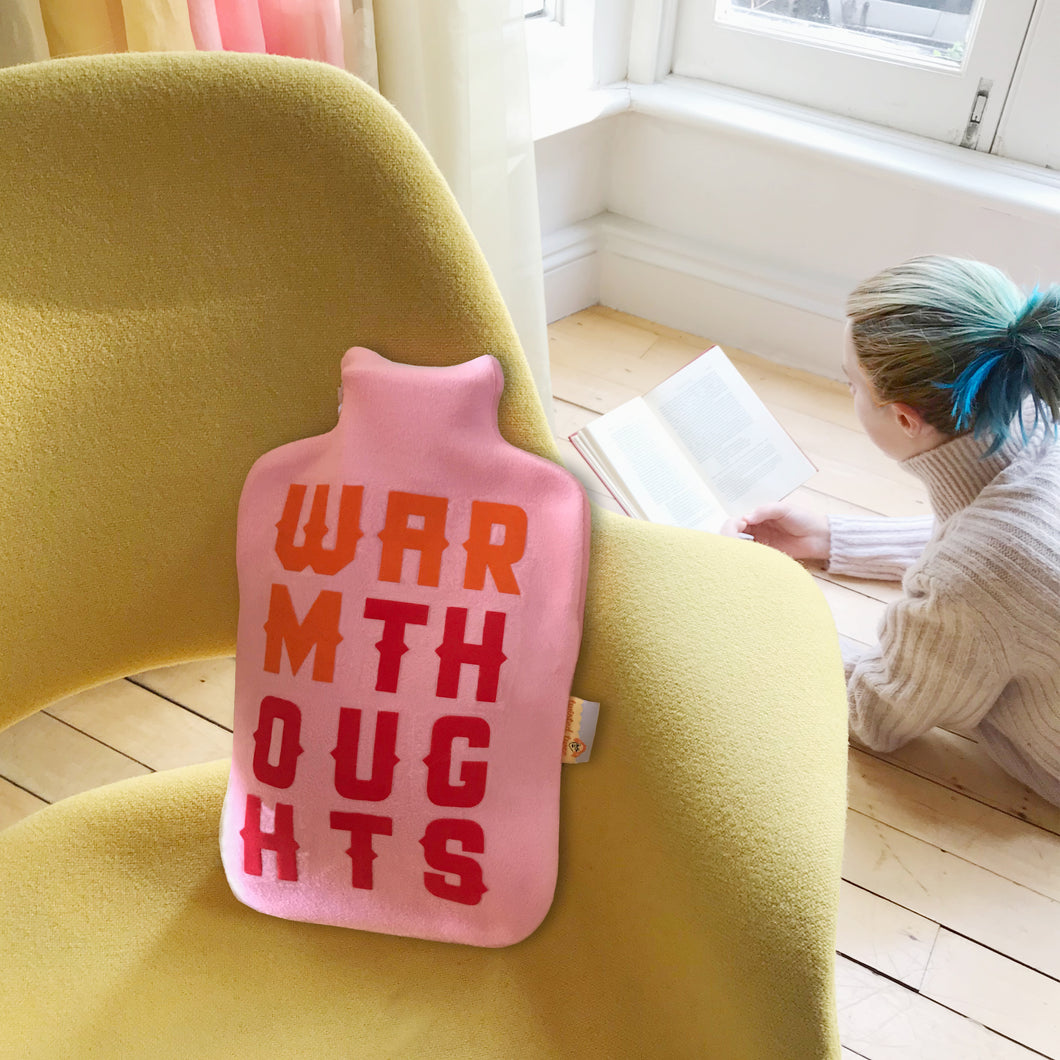 Warm Thoughts hot water bottle
Regular price $35.00 Sale
Warm Thoughts. A nice gift for someone in need of a mental hug. A comforting thing to hold, made all the more restorative by reminding them that you're thinking of them.
Part of a new range of rather super typographic hotties. Hand cut and hand printed in strong, vibrant colours onto soft fleecy blue water bottles by the artist.
The cover has an opening at the back making it easy to take the bottle in and out and the bottle is an extra £8.00. The bottle and cover measure 21cm x 34cm
We are happy to write personal messages at no extra cost.
We love to see your photos so if you upload images of our hotties, please tag us @twistedtwee, thank you.